Populer

Whatever you want: You don't do what I say, but you will!
You know: If it's tight, don't do what I say!
No need: Gayette required.
Ok: Imitate the dead!
You're right: It replaces almost all profanity.
I know: I know how to get your life out of your nose.
Anyway: This isn't over here. I'il calculate with you later.
It is true: I wrote it somewhere, you're done.
Never mind.
The moon is ok: Get out of there now.
Well: She is the mother and even the father of all trips.
If she stops: The trailer ends and the movie starts.

Ousmane Sembène, Senegalese writer, screenwriter and director.
Date of birth: January 1, 1923, Ziguinchor, Senegal
Date and place of death: June 9, 2007, Dakar, Senegal
Education: Gerasimov Cinematography Institute, Grand Jury Prize, The President of the Italian Senate's Gold Medal, US National Film Critics Association Best Foreign Film Award, Silver Lion
Awards: Cannes Film Festival A Specific Look Award,
Books: God's Bits of Wood, Tribal Scars, Xala, Black Docker, The Money- Order with White Genesis, The Last of the Empire, O Pays, Mon Beau Peuple, Niiwam; And, Taaw, L Harmattan, Ousmane Sembène: Interviews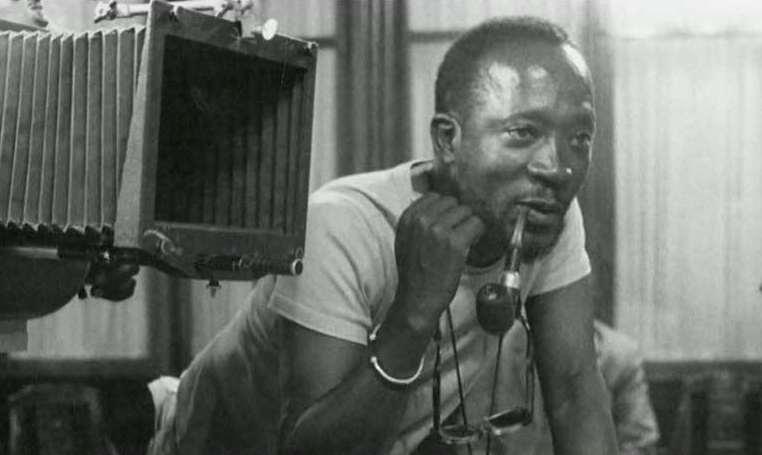 It is the day that Star Wars fans have unofficially announced holidays to commemorate the Star Wars culture and movie.
May 4 has become a phenomenon in the movie. (Also known as Luke Skywalker day.)
Star Wars Day is an unofficial celebration of Star Wars fans around the world on May 4. Today was chosen for a simple reason for Star Wars - " May the force be with you . - ." It is pronounced similarly ( May the fourth be with you ) due to the word game made about reading the line.
This statement was first congratulated in 1979 for the victory in the election of Prime Minister Margaret Thatcher (and more specifically, through a press release). May is a very related month with Star Wars - until 2005, the premiere of each episode took place in May (this tradition broke in 2015 on December 18, when the seventh episode premiered).

Because of an incident where Caliph Omar lived,
Did you know that sexual intercourse, which is forbidden to change the rules of fasting, is released?
#Sexuality was prohibited at night, just like during the day.
However, these rules changed later.
We learn from verse 187 of Surat al-Baqara. Let's see
["The night of your fasting was cursed to your women. You are a veil for you and you are a veil for them. God has accepted your application because he knows that you cannot trust your soul. .]
In this verse, it is clearly said that sexual intercourse is released during fasting nights.
Because something had happened!
When fasting was first assumed, there was an application as follows: If the woman or man falls asleep and wakes after the evening iftar, sexual intercourse is no longer until that night. Here, one night, Omar came late to the house, stuck next to the Messenger of Allah. When he came, he wanted to lift his wife and make love to her. The woman also slept while you were away. Therefore, according to the rule, it is haram, it cannot be said. Of course, Ömer did not listen to him and did what he wanted.
And the next day, Omar went to the prophet.
"O Messenger of Allah, I was with my wife after the night prayer, although it was forbidden last night." To the son of Hattap, Ömer; "It didn't suit you, O Omer!" said.
Some of those who witnessed this conversation also admitted that they were with their husbands at night. The Prophet left with sadness and anger. Then, upon this incident (the verse above), you will find a baccarat. 187. The verse came and sexual intercourse was released during fasting nights.
As can be seen, the rules of fasting have changed due to an incident experienced by Hattap son Ömer and the prohibited sexuality has been released.
Now we have to ask, the question is; If Caliph Omar had not come to the prophet and confessed, would today's Muslims still be exposed to this practice?
In my opinion! Caliph Omar; If he said 'I had sexual intercourse during the day'; a great possibility has entered,
today; While fasting #sex was perhaps free, who knows?
Because the caliph Ömer's structure is suitable for this
Someone who does not know the rule ..
How does Islam become a justice sword when Islam becomes a tough man before he becomes a Muslim, and a man who buries his own daughter alive in the ground?
Besides, this man is someone who took the Grandson of the Prophet Ümmü gülsüm into his bosom by using his authority at the age of 10 ...
We said Omar does not recognize this rule!
Caliph was not Ömer's first incident!
There are two similar events!
Ömer's wife having sexual intercourse with her while she is in bedtime
Abdulhamid b. Zayd narrated from ibni'l-Khattab (by transfer) (which, Abdulhamid) said:
Ömer had a wife who did not like sexual relations. He always made excuses when he wanted to deal with him. Then one day, he did not believe in his word and made sex with him. But (this time) he was seen to be telling the truth. Thereupon (Omer) Rasulullah (pbuh) came (he) ordered him to give a fifth of a dinar to charity.
(Source .. Darimi, c.2, p.2 p.433, H.1115, Madce y. 1995-Istanbul
Cem'ul evaid, c.1 p.135, H.864, Iz y. 1996 Istanbul)
(of course, when these are the sources of Islam, it is most likely that she was put to a liar position to save Ömer's reputation)
One day, Omar comes to Muhammad (pbuh) and says, "Oh, I was destroyed (I have committed a serious crime)." "What did you do?" asked Ömer, "I did it from the back (back) while I was having sex with my wife".
The 223th verse of the Surah Al-Baqara, which contains the words of Ömer above "I have perished. Because I made love with my back" ... >>>
>>> "Your women are a field for you. Whatever you wish for your field. Prepare for yourself in advance. Fear Allah, know that you will reach Him. (O Muhammad!) Good news of believers"
I take down a few sources explaining that it landed on it. Different cause-effect relationships are also mentioned in this verse; But, of course, it is Ömer who plays the leading role!
From Tafsir: Cessas, İbni Kesir, Kurtubi, Ibni'l Arabijaberi, Suyuti, Er-Razi, Begavi and many more state that this verse came down upon the above incident in the relevant verse interpretation.
According to this verse, people can experience sexuality with their wives both in the usual way and from the anus; the opinion of those who say this is a fatwa. Among those who advocated this was Imam Ahmet b. Hanbel, Abd b. Imam Suyuti lists names such as Hamit, Tirdizi, Nesai, al-Mevsimli from Abu Ya, Ibni Cerir, İbni Munzir, İbni Ebi Hatem, İbni Hiban, Imam Taberani, Beyhakı, Haraiti, İbni Ömer, Nafi. He even states that: They asked Imam Shafii: Can a man have a relationship with the breech while making love with his wife? He said. He said, "There is no evidence of this, it seems that it is halal / religiously inconvenient." gave the answer.
Even Imam Shafii and Muhammad b. Imam Suyuti states that there was a debate between Hasan on this issue. Muhammad says that if your invention

I think it's happening in Bursa. It's actually tragicomic. Worst of all, this kind of incidence in society.
What kind of person is married and can have sex with another woman in his wife's bed in his own house? Why are you looking for adventure, bro? Moreover, you are instrumental in such news and you are a bad example in the society. Increasing some of the penalties for deception and sharper deterrence of such offenses will most likely reduce their attempted brutality.
Video link; https://streamable.com/ywtug

A person wearing #female attire often adopting exaggerated feminine manners and social female roles for drag queen, entertainment or fashion. Drag queen personalities are often created by men.
People participate in drag queen action for a variety of reasons, from self-expression to general performance. Drag #queen shows often include lip sync, live singing and dancing. Gay pride parades and drag queen contestants emerge in such events and in venues as cabarets and nightclubs. Drag queen varies by species, culture and self-sacrifice; from professionals watching movies only to occasional drags.

Midnight Gospel is an American adult animated series created by comedian Duncan Trussell. The story is quite interesting and I can say that the dialogues even prevent animation. He tells the adventures he encountered using a special simulation device in a space popcast channel.
First episode release date: 2020
Program creator: Pendleton Ward